the Tridel story
A strong belief in family, home and community led Jack DelZotto, the founder of our company, to build his first home in 1934. We've come a long way since then, with Jack's three sons, Angelo, Elvio and Leo, and their children, carrying on the tradition of family values and innovation; a tradition that inspires everyone who works or is connected to Tridel to be part of something great, something bigger than themselves, and to make the world a better place.
our purpose.
To do our best. We know that nothing is more personal than your home. It is fitting then that our team of people put their skills and dedication to work each day for the good of our homeowners, their families and the communities that we share.
Our experience and size benefit our homeowners at every stage. It begins with our ability to locate the best properties, source superior materials, have brand name suppliers and work with award-winning consultants; it ends with our homeowners knowing that they have the best home for the best value.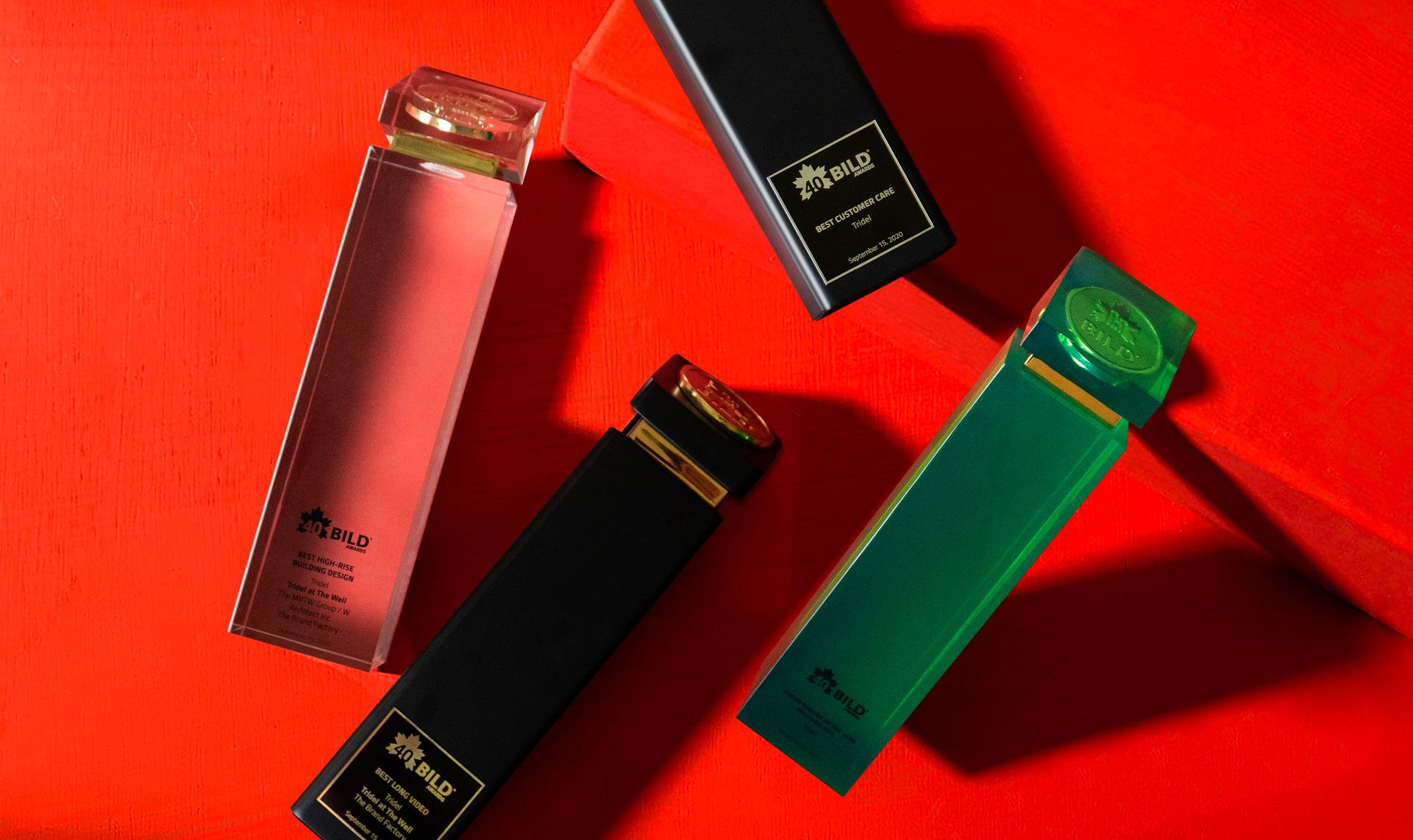 our awards
2020 OHBA Awards of Distinction
2020 Ontario Home Builder of the Year.
Best Project High or Mid Rise Video – Tridel at The Well.
Best Model Home/Suite (Up to 2,500 sf.) – Ten York Innovation Suite.
Best Project High or Mid Rise VideoTridel at The Well.
2020 BILD Awards
Green Builder of the Year. For an unprecedented 11th time, Tridel was recognized for industry leadership in sustainability, innovation and environmentally responsible leadership in building design and corporate and community initiatives.
Best High-Rise Building Design. Tridel at The Well was recognized with this Pinnacle Award for excellence in architectural design.
Best Customer Care. Our 4th time being recognized with this award since receiving the inaugural accolade in 2016.
With full access to Tridel's resources and expertise, our homeowners enter luxury condominiums within our most coveted projects. An experience reserved for our most discerning homeowners, and we take it together.